Contact
IMPORTANT NOTICE:
GROPER CREEK CARAVAN PARK IS OPEN FOR BUSINESS! For bookings, contact Managers Dan & Jeanette Garvey PH 07 4782 0186 or email [email protected]
If you have any enquiries regarding the Groper Creek Caravan Park please feel free to contact us on the following details.
Phone: (07) 4782 0186
Email: [email protected]
Address: Hinkson Esplanade Groper Creek
(From The Bruce Highway turn down First St and follow the signs to Groper Creek)
Groper Creek Map (Click to view larger version)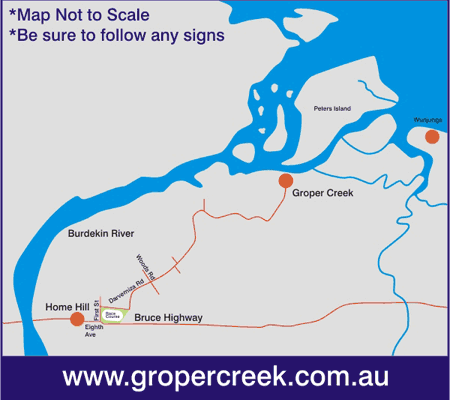 Groper Creek Park Layout. Please note: all our sites are powered with unpowered camping available near Site 49.