Contact
If you have any enquiries regarding The Groper Creek Caravan Park please feel free to contact us on the following details.
Phone: (07) 47 820186
Email: [email protected]
Address: Hinkson Esplanade Groper Creek
(From The Bruce Highway turn down First St and follow the signs to Groper Creek)
Groper Creek Map (Click to view larger version)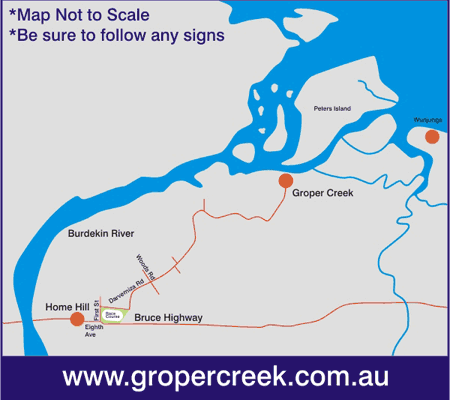 Groper Creek Park Layout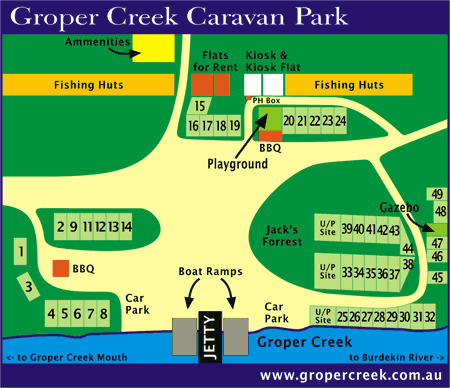 The Groper Creek boat ramp is perfect for small and large boats, but at low tide becomes very shallow.
Groper Creek runs off the mighty Burdiken River.